Year 7 Drama Fun!
5 July 2021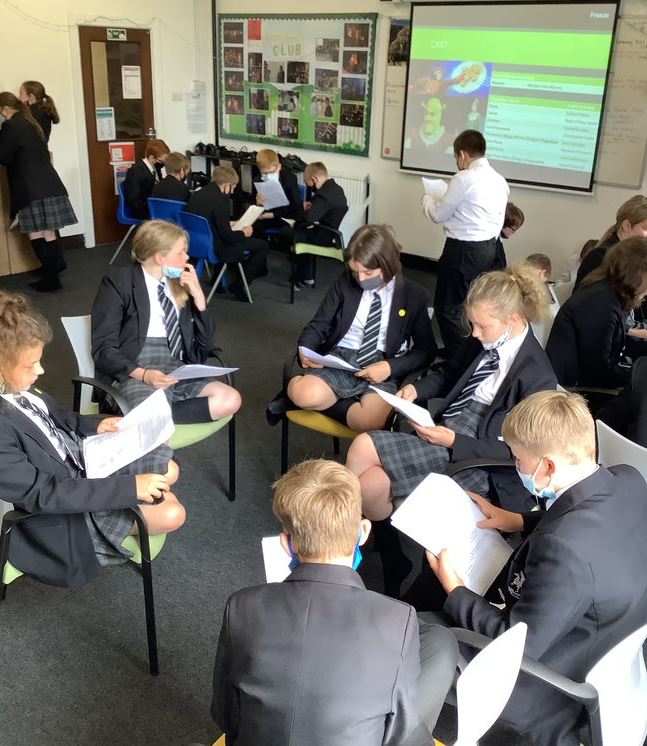 FRIDAY 2ND JULY
On Friday 2nd July, our Year 7 Drama students continued with their work in Drama.
Lots of team work and performance skills bringing the Shrek assessment pieces together.
MONDAY 14TH JUNE
On Monday 14th June, our Year 7 Drama students had so much fun exploring Shrek the musical.
From looking at the roles and responsibilities within the theatre, watching the Broadway musical and acting it out themselves, the drama room was certainly very busy!