Skating Success for Maddison
Skating Success for Maddison
31 January 2018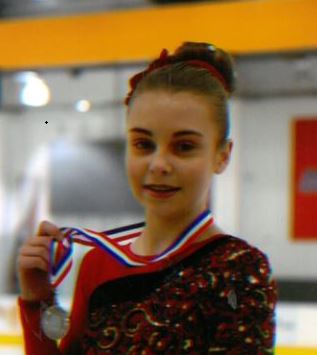 Maddison, in Year 8, participated in a recent ice skating event in Telford, skating for the first time in a Level 2 NISA. She excelled even though she had been unwell. Her determination to take part even though she had been ill indicated to us as her parents how dedicated she is to the sport and her coach.
There were two pattern dances that Maddison did and they were the Waltz and the Fiesta Tango and she achieved second place for both of these dances. As a result, Maddison was awarded the overall silver medal podium position.
Maddison danced to Candy Man and due to moving up levels, the elements became more difficult and therefore competitive scores are awarded. Once again, she showed determination and gained a personal best at this level.
Thank you to Maddison's Mum for the information and photographs.
In the near future there are more exams for Maddison - she is aiming for Level 3 moves along with preparing for her first international competition in Copenhagen.
We look forward to hearing more about Maddison and her ice skating achievements and her competition..
Here are some photographs from the competition in Telford:
Maddison
You can read about Maddison's previous success here: https://www.balshaws.lancs.sch.uk/news/latest/2017-03-07-maddison-s-ambition
Tags: Sports News