Josh and Cameron Develop Their Rugby Skills
Josh and Cameron Develop Their Rugby Skills
24 October 2017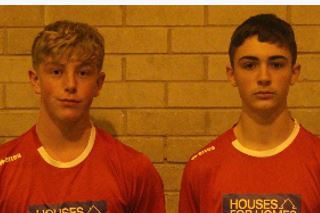 Congratulations to Josh Cooper and Cameron Hill, in Year 10, who are both doing amazingly well in rugby.
They have both been selected, via Wigan Warriors, to be a part of the 2017 Futures Development Program which runs until May 2018. Some boys go on from here to get scholarships with Wigan Warriors and other professional clubs.
Both boys started of their rugby journey with Leyland Warriors. They both train weekly at Wigan Central Park, where they are rewarded for their talent, effort and work on developing their skills.
Thank you to Mrs Hill for the information and to Wigan Warriors for the photograph below (via Twitter).
Tags: Sports News