Amazing Atomic
15 March 2017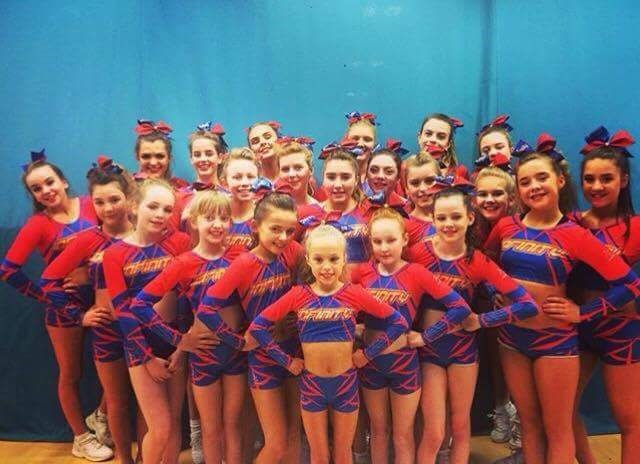 Year 9 students Charla Elliott, Hollie Unsworth, Emmy McGillivray and Year 8 student Ellie Telford are members of the Infinity Cheer cheerleading group.
They competed with their cheer stunt squad 'Atomic' at a competition in Sheffield on Saturday 4th March and came first.
This means that they retained first place for the second year running. 'Atomic' also hit 'zero' meaning that they had no deductions which is an amazing achievement.
Infinity Cheer are based at Whittle le Woods and their coach there is Sian Thorley (formerly Lucas) who is a former Balshavian. You can see more information about Infinity Cheer on their website.
Well done to all of the girls – that really is an incredible result.
Thank you to Mrs Elliott for this article.
We look forward to hearing more about 'Atomic' in their future competitions.
Thank you to Sian, from Infinity Cheer, for use of the photos of the group and their trophy:
Tags: Sports News