Matthew and Ethan Take Part in the South Ribble Cross Country Championships
Matthew and Ethan Take Part in the South Ribble Cross Country Championships
10 November 2016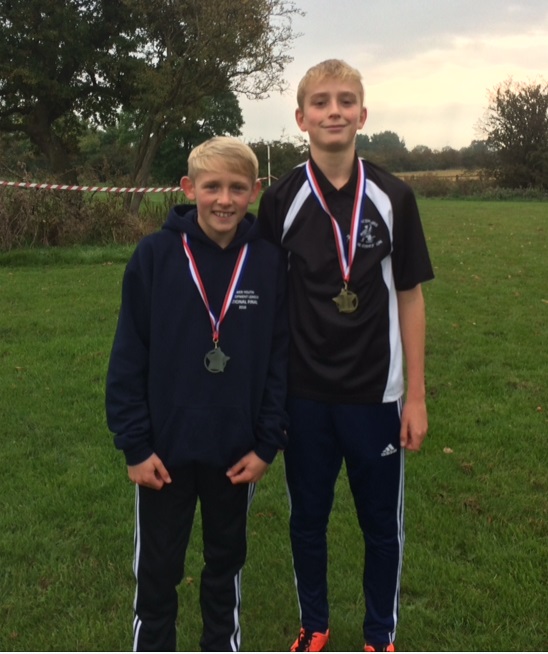 On Saturday 15th October approximately 30 of our students represented the school at the South Ribble Cross Country Championships. Over 500 pupils from across South Ribble competed in their various age groups on the cross country course set up at Hutton Grammar School. We did really well as a team coming 3rd overall but special mention goes to Ethan Warren and Matthew Fazackerley (pictured).
Ethan, in Year 8 at Balshaw's, was competing in the Year 8/9 combined boys race and led his race right to the last 10 meters! Ethan was unfortunately just pipped at the post by a Year 9 boy from another school in a fantastic sprint finish by the two runners. Ethan will surely win the race next year when he will be a Year 9 himself - fingers crossed!
Matthew, in Year 10 at Balshaw's, was absolutely amazing leading his Year 10/11 boys race right from the start. Matthew, competing against older and physically stronger Year 11 boys, showed his talent for long distance running by comfortably beating them all to be South Ribble Champion once again!
Well done to all the students who turned up on a Saturday morning and competed so well for their team and school.
Mr Davidson.
Tags: Sports News athletics